Medicine Packaging Service to Keep You Healthy
Say Goodbye to Managing Meds!
PakMyMeds is a medication packaging service to help patients stay healthier by taking almost all of the confusion out of taking your meds.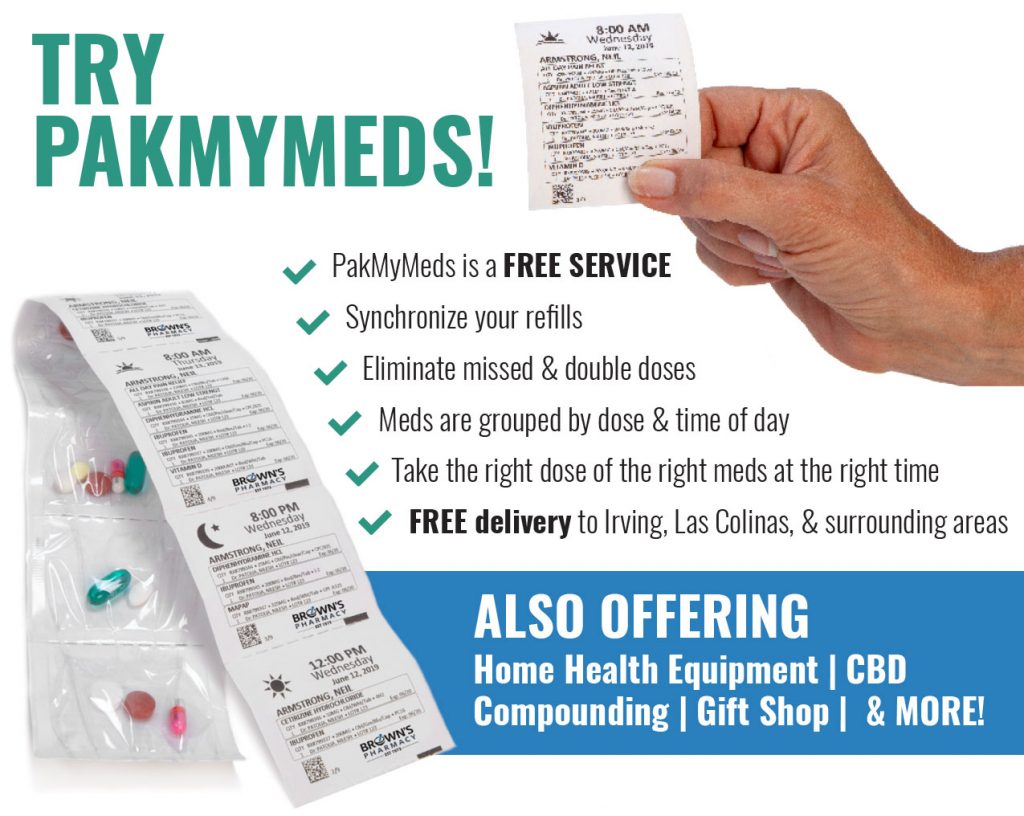 PakMyMeds is a FREE SERVICE
Synchronize your refills
Eliminate missed & double doses
Meds are grouped by dose & time of day
Take the right dose of the right meds at the right time
FREE DELIVERY within DFW metroplex
Sign Up for PakMyMeds
Ready to get started? We can contact your current pharmacy and handle your medication transfer and refills, so that everything is hassle-free for you!